The Best Season for a Kitchen Remodel: Why Planning Ahead is Important
Of all the rooms in your home, your kitchen is the one you use the most. Outside of normal food preparation and storage, these communal spaces have a natural way of bringing people together and provide a space both for celebrations and making memories with loved ones. Ultimately, no matter what your lifestyle, your kitchen plays a huge role in day-to-day activities and more important social events.
Kitchens are a highly utilized area of the home, so putting it out of service for the duration of a remodeling project can be daunting. Therefore, choosing when your remodel will take place before you start hiring a contractor is vital to ensuring your project needs are met with the appropriate schedule. Certain times of the year may be more productive than others, depending on what you plan to prioritize or how full your calendar is.
How to Choose the Season that's Right for You
Other sources may tell you to plan your remodel to take place during ONE specific season, but this information can be misleading. Here at IHR, we have found that the best time of the year to remodel your kitchen really depends on your personal schedule and the project scope. So, let's dive into all the seasons and explore what qualities make each suitable for a kitchen remodeling project!
Spring
Spring is a time for renewal, so why not bring new life to your cooking and dining experience? Following the cold spell of winter, many homeowners are eager to start their remodeling project so they can use their new kitchen to entertain guests in the summer. The bright side (literally) to starting your project in spring is that daylight savings will resume, giving you extra hours and much-needed daylight to help check tasks off your list! If your kitchen remodel includes window replacements, try to perform this task in early spring to have the appropriate windows for cooling and ventilating in the approaching summer months. The onset of spring also reminds us of the annual cleaning, organizing, and decluttering of our homes. Therefore, it only makes sense that we also begin to think about what we would like to change about our space to make it function better for our own personal use.
Most of us find our calendars booked with weddings, baby showers, or sporting events in the spring. This may be ideal for some because you are passing the time more enjoyably but are not out of reach if a scheduling or communication issue arises. Another benefit, if you have children, is that school is still in session, making it easier for parents to manage their children's schedules. Warmer weather means more school functions are becoming available, including sports and dances like Spring Formal or Prom. In the end, school means there's one less meal to worry about while the kitchen is out of commission! If you plan on taking a spring break trip, do so at the beginning stages of the project when demolition and framing take place. These steps are the loudest and most disruptive part of any remodeling project, so why not enjoy a week on a sunny beach and escape the dirty work!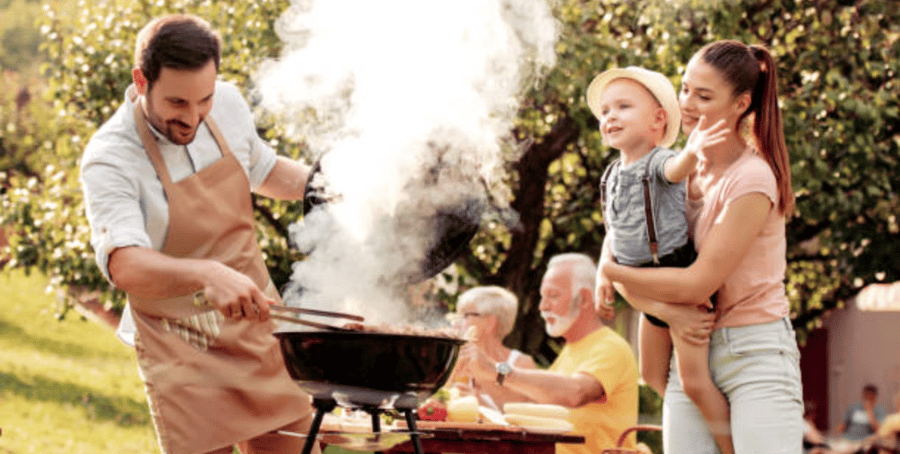 Summer
It's no secret that summer is one of the most preferred seasons to start a remodeling project, and for good reason too! The long, sunny days are ideal for tackling large projects. With seasonal rain at bay, there is more than can be done with the exterior work, making this season perfect for those looking to get new windows, doors, or exterior paint with their kitchen remodel. Longer days welcome more natural light into the home, which makes it easier to tell the true colors of your new cabinets, appliances, and hardware. Under fluorescent light, colors tend to look bluer, and if you've ever been to a kitchen or bath showroom, you know that artificial light can make it really difficult to pair certain colors or textures.
Fortunately, this season also happens to be the one where people feel most at ease. The dog days of summer are great for you to enjoy sandy beaches or a cabin in the mountains, and for contractors to get a leg up on remodeling tasks. Enjoy your vacation while the project is underway at home and take advantage of the slower periods to thoughtfully plan out your design and ensure the proper amount of energy is dedicated to it. If a vacation is not on the docket for you, then relish in the temperate weather and enjoy some backyard eating. Summer is the perfect season to take advantage of the outdoors with grilling and picnics while your kitchen is out of use! Grilling with the windows and doors open will also help ventilate the home and eliminate some of the dirt and dust created in your kitchen.
Fall
There is nothing better than a breath of fresh air, besides maybe a fresh-faced, reimagined kitchen outfitted with everything you need for the hot cocoa months and warm soup cravings. If you didn't know, the air quality tends to be better in the fall because it is neither too hot nor too cold to kick off a project, which is refreshing not only for you but for the contractors hard at work in your home. Especially in the Pacific Northwest, where many of our Seattle homes lack air conditioning, a brisk fall breeze could not come soon enough. Sometimes work will have to shut down entirely if the weather is too hot, which can cause project delays and drag out the renovation process. If you are interested in air conditioning your home, now is the opportune time to do so to get ahead on the new year.
Hardwood floors are in demand, and there is no better time to outfit your kitchen with a new installation of herringbone or white oak floors like fall. Wood tends to expand and contract when the air is too humid or too dry. Luckily, fall is the ideal middle ground! Fall also marks back-to-school, meaning the kids are occupied and the parents can focus on the project's design. This is also a relatively flexible period for subcontractors that are at ease following the rush of work over the summer. The past 2 years saw a spike in home renovations, as those in quarantine finally said enough with their lacking kitchens and started to imagine a new space to accommodate all the bread recipes that needed experimenting.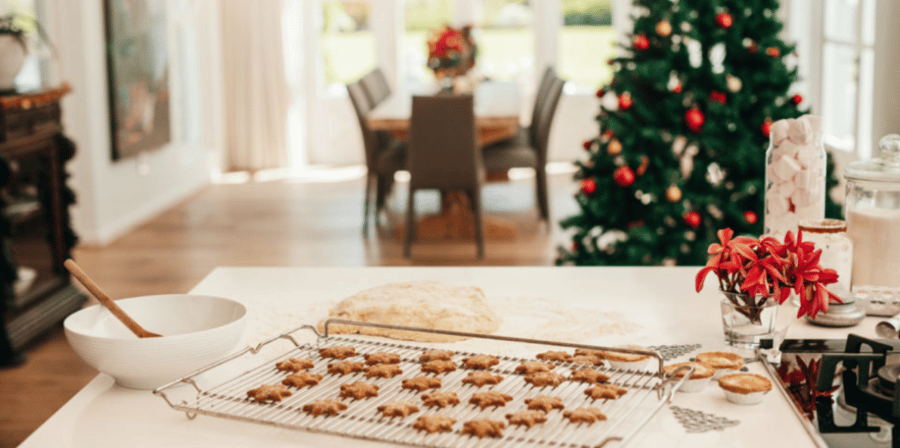 Winter
The low light and bitter cold of winter are enough to frighten most from starting a kitchen remodel in this season. However, this may be the opportune moment to break ground. If you are doing any exterior work, this season is ideal because the cold, firm ground is dry enough for constructors to do foundational work, or even build a deck that connects your kitchen to outdoor eating and activities. Chilly weather also means lower humidity, which allows interior paint to dry more evenly! It goes without saying that many people would prefer the remodel to take place before this season so that their kitchen is open for celebrations and can be used to prepare a banquet of meals for the holiday season. However, if you plan to spend your holidays elsewhere, then this may not be a concern! Many Seattle residents choose to spend anywhere from 3 to 4 months away during the damp winter season in search of warmer weather. This makes winter a great time to look for a short-term rental as your home is being remodeled, allowing you to come home to a beautifully renovated kitchen!
Because the majority of homeowners like to start their projects in Spring after the New Year, take advantage of contractor availability to secure their work before a potential busier season ensues. If the budget is a concern, scope out suppliers that have end-of-the-year sales. Many companies in early winter will want to start clearing the floor to make room for new products, which means you can find quality appliances, furniture, and fixtures at a fraction of the cost. However, if you plan on waiting for what is new or already have your eyes set on a particular brand or product, secure it before prices increase when January commences.
What Else Should You Consider?
Here at Innovative Home Renovations, we book most of our work in the months between January and May. Do not get too wrapped up in these dates though, because our advice can be cut down as simple as this: any time is a great time to remodel your kitchen, except at the tail-end of fall from Thanksgiving to Christmas. As with life, there will always be factors such as contractor availability, selection lead times, and price increases that may impact the progression and planning of your project. Covid-19 as of late has also caused issues with work labor shortages and delayed delivery times. It's important to feel out the natural ebb and flow of the market and trust contractors that have seen certain trends and can predict what is yet to come.
Which Season is Right for YOU
In the end, the best time to remodel is always, without question, after the design and execution of your kitchen remodeling project have been properly and thoroughly thought out. Some people get too caught up in seasonal work, which may put your project out of focus or tunnel you into making decisions that you ultimately are not ready to make. At Innovative Home Renovations, we can help alleviate the stress of planning a remodeling project. Our experts can recommend the perfect season for the scope of your project so that you can have the essentials of a well-designed kitchen when you need it. Reach out to us today to learn more about when you should start thinking about your new dream kitchen!