Charming Seattle Whittier Heights Kitchen Remodel
Storage is essential in any kitchen especially for those who enjoy cooking. This was a big obstacle for this tiny Seattle Whittier Heights kitchen. Not only did this area lack storage, but also felt closed off from the rest of the house. This was tremendously unfulfilling when it came time for cooking meals and entertaining guests for dinner parties.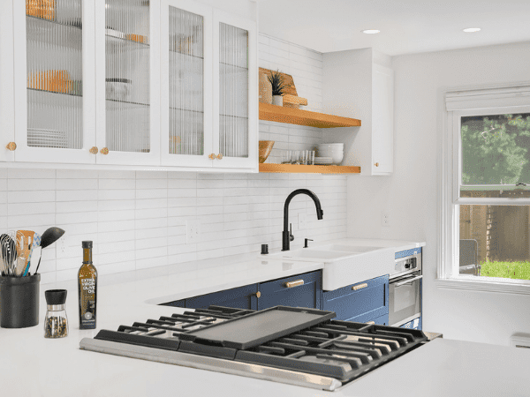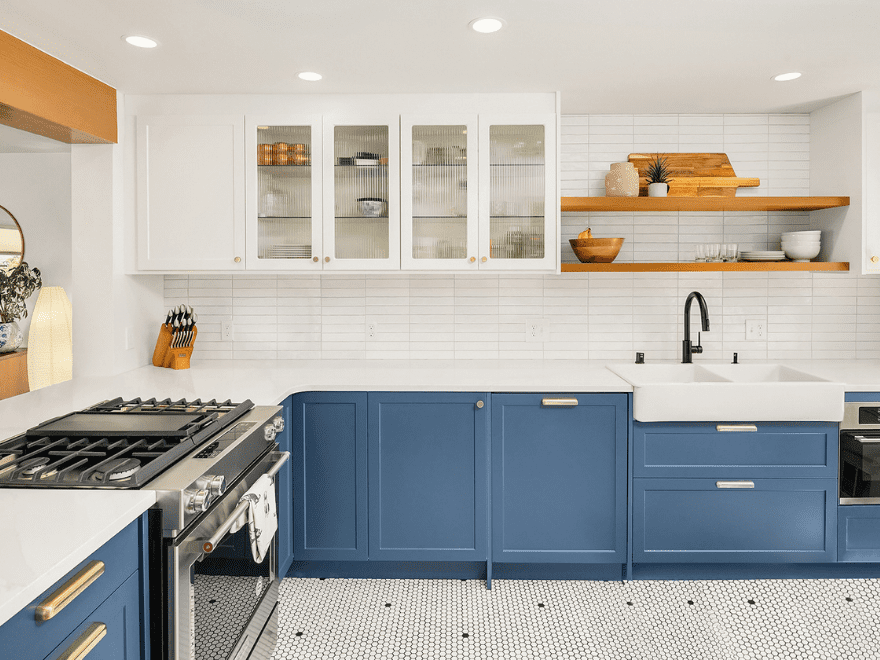 Two walls were removed, creating a connection from the kitchen to the living room, opening up the space. This transformation allowed more natural light to shine through the home, as well as more opportunities to engage in the other parts of the home.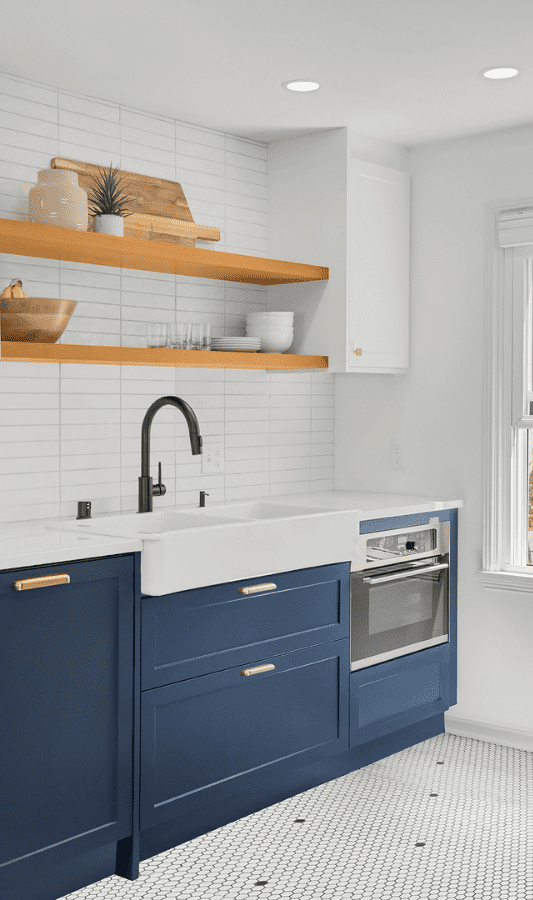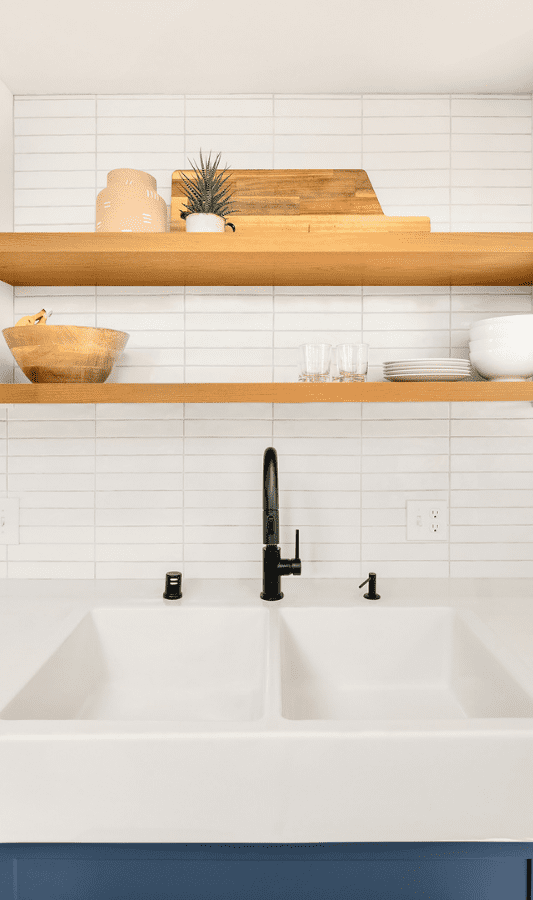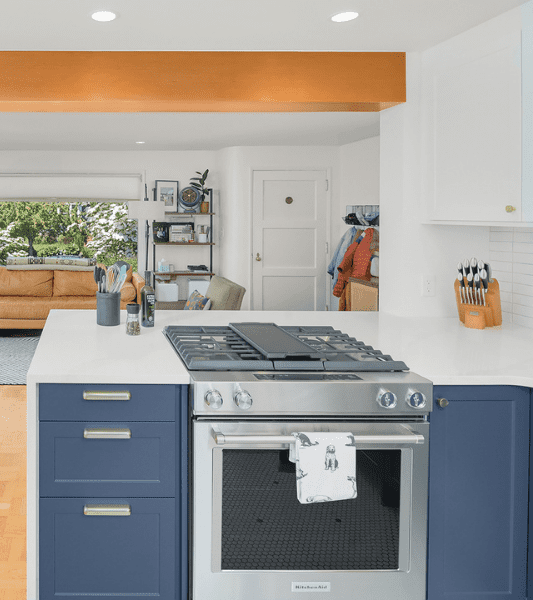 A white quartz countertop helps to reflect light and offers plenty of work surface, brightening up this kitchen even more. New appliances and custom cabinet drawers with bold night sky blue doors, provide plenty of storage space. Color blocking this kitchen, the blue and white cabinets, add a pleasant contrast to the warm elements in the space, such as the existing hardwood floors and new cedar beam to visually designate the kitchen area.