Seattle Wedgewood Fresh Start Bathroom Remodel
A poorly designed footprint can create unnecessary anxiety and tarnish the standard with which we typically hold our bathroom. What should be a place of sanctity, relaxation and movement was a room of confusing cupboards and outdated features that our clients from the Seattle Wedgewood neighborhood were sorely displeased with. Not only did this space require a serious makeover to correct several unfashionable fixtures, but an updated floor plan to satisfy the clients' desire for a multi-purpose space they can truly unwind in.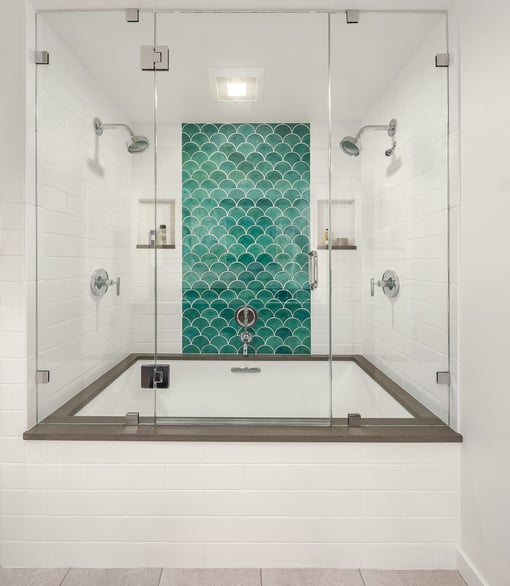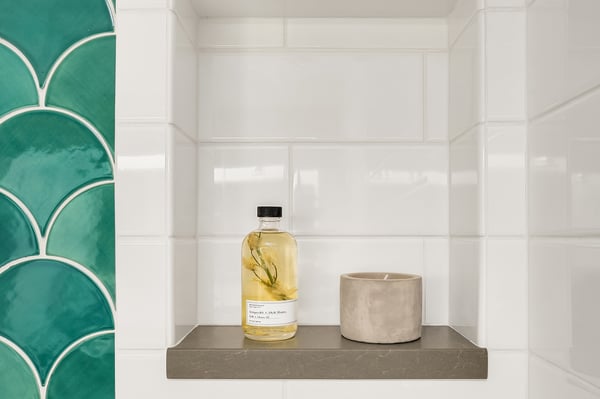 Correcting the location of the toilet offered far greater privacy than the previous distasteful placement. To provide better connectivity, the bathroom was outfitted with extra vanity outlets, a heated floor system, and a toe-kick light to illuminate any late-night visits. The clients were also looking for better storage options, and so a custom double vanity was built to accommodate cleaning products, beauty devices, and household linens. Freeing up the bathroom walls also allowed for the much-needed addition of towel bars, robe hooks, and grab bars that helped accessorize and provide function in the space.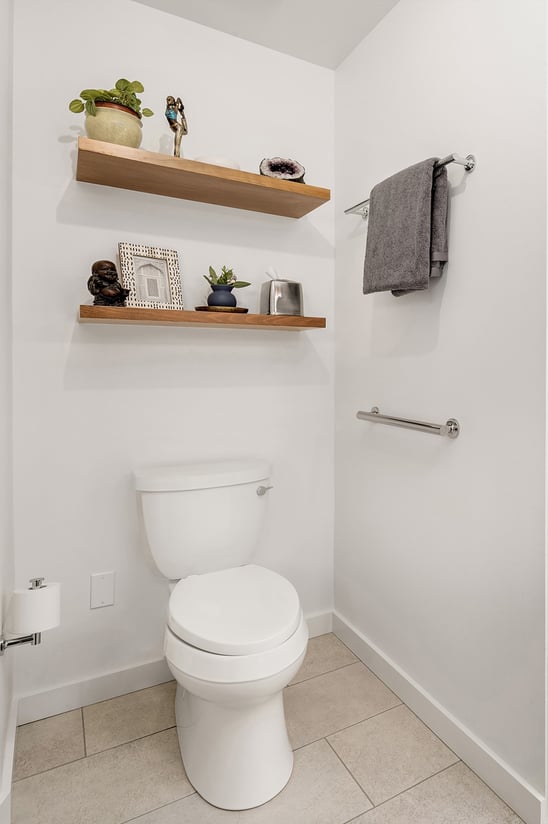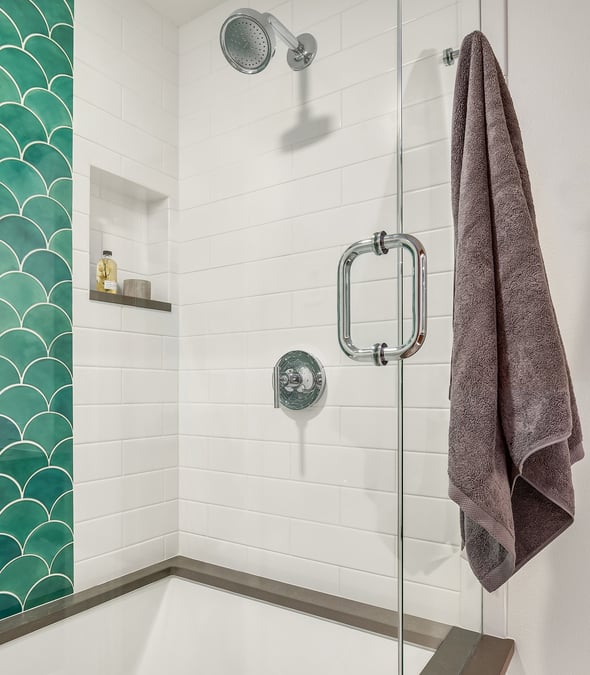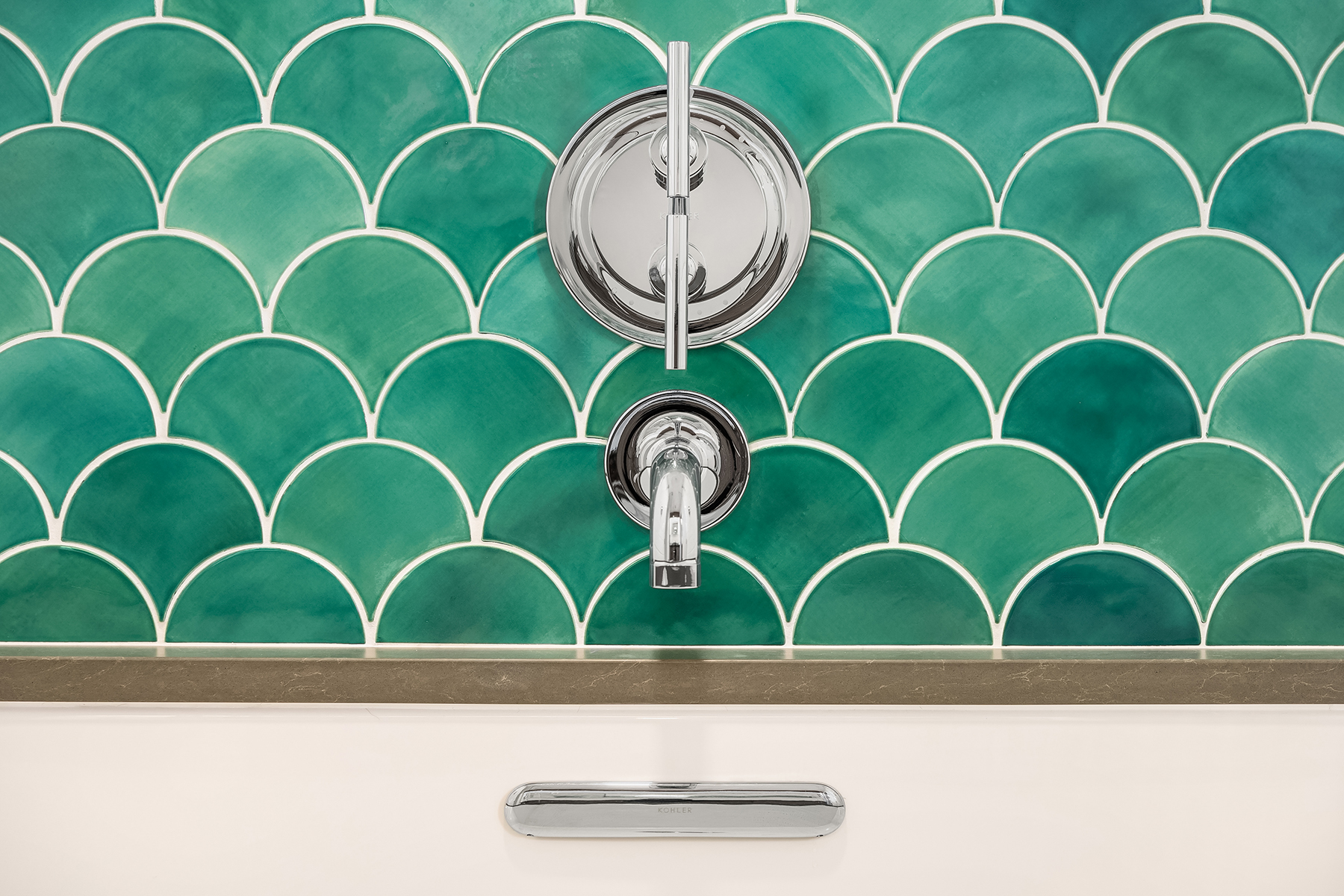 The stunning 72" soaking tub provides the perfect setting to relax in after a long day. Paired with double polished chrome showerheads, our clients now have a space they can share together! Medium wood-toned cabinets match the wood beam above and set a contemporary tone, which compliments the Memento White porcelain floor tile. Moroccan Fish Scale accent tiles flanked by white subway tiles come together to create a gorgeous and breathtaking shower design!