Seattle View Ridge Fresh Start Kitchen Remodel
In Seattle, smaller families often live in compact homes due to high property prices and booming neighborhoods. However, some petite residences may not be conducive to healthy living. Poor ventilation, stuffy rooms, and limited natural light frequently plague homeowners, as was the case for our clients in their View Ridge home.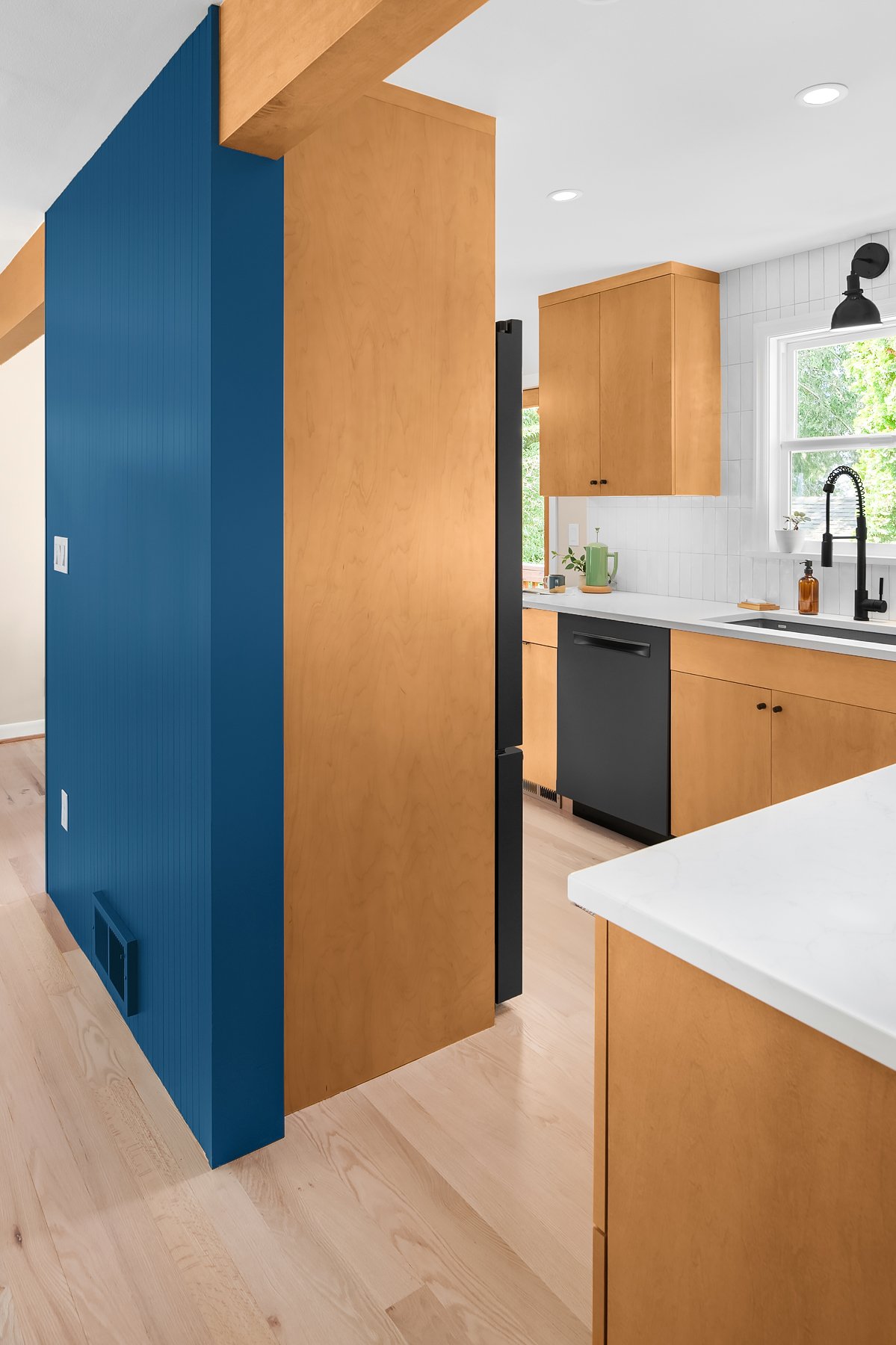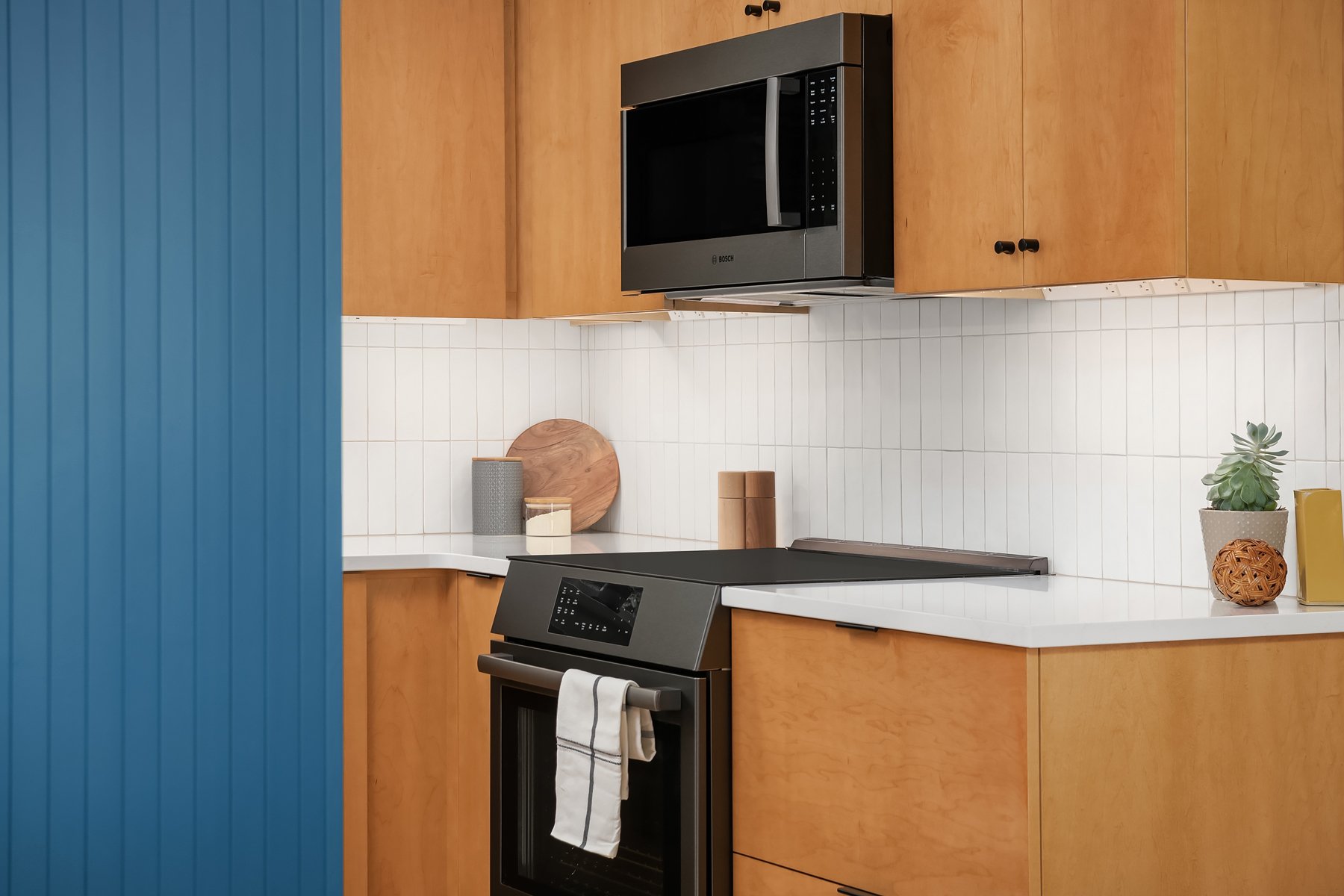 Our main goal was to remove the suffocating walls of the existing kitchen and create a breathable, modern, and adaptable space for the family. To achieve this, we designed two entryways to the kitchen, transforming the once-secluded room into a shared space with a living area.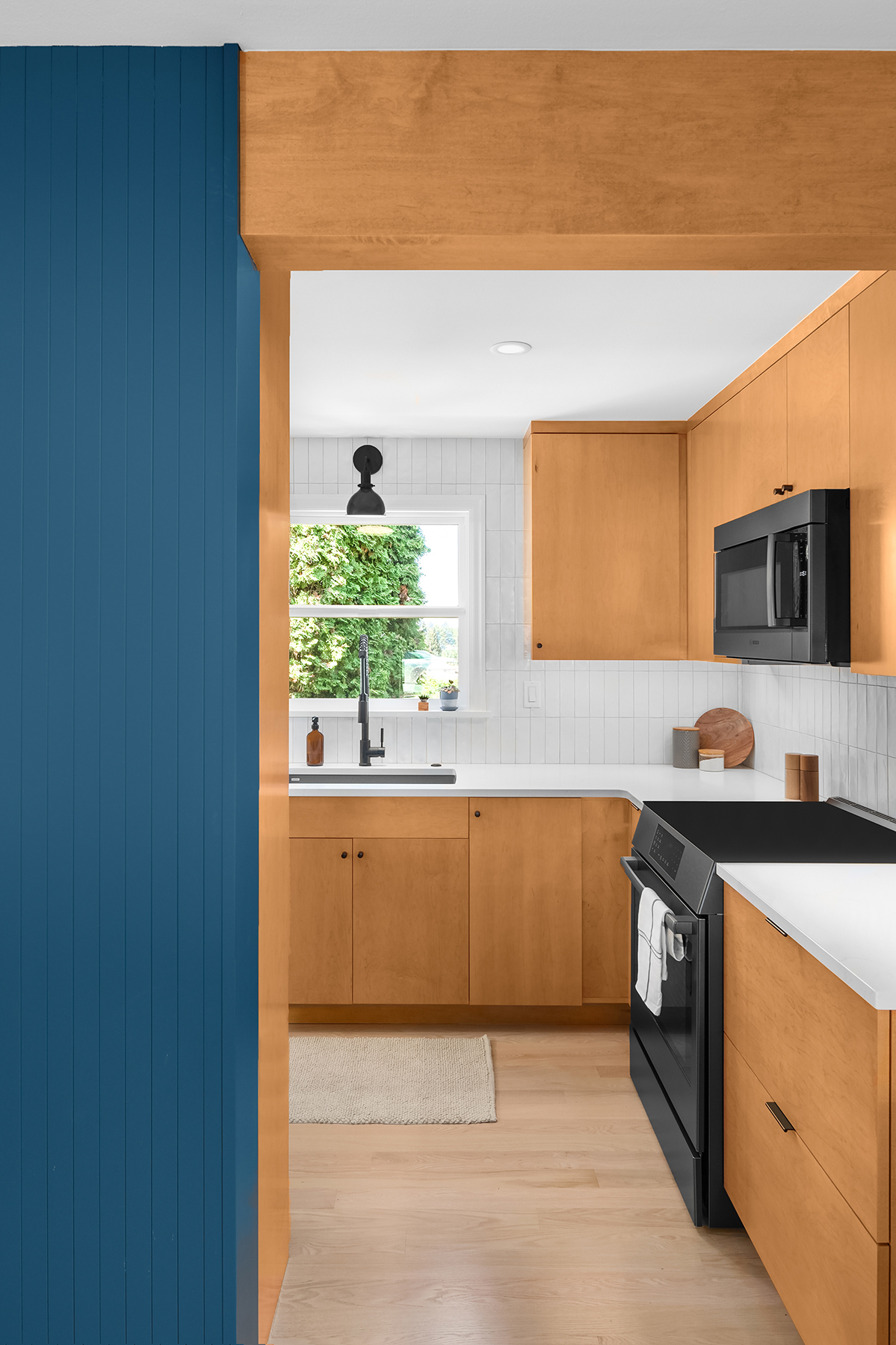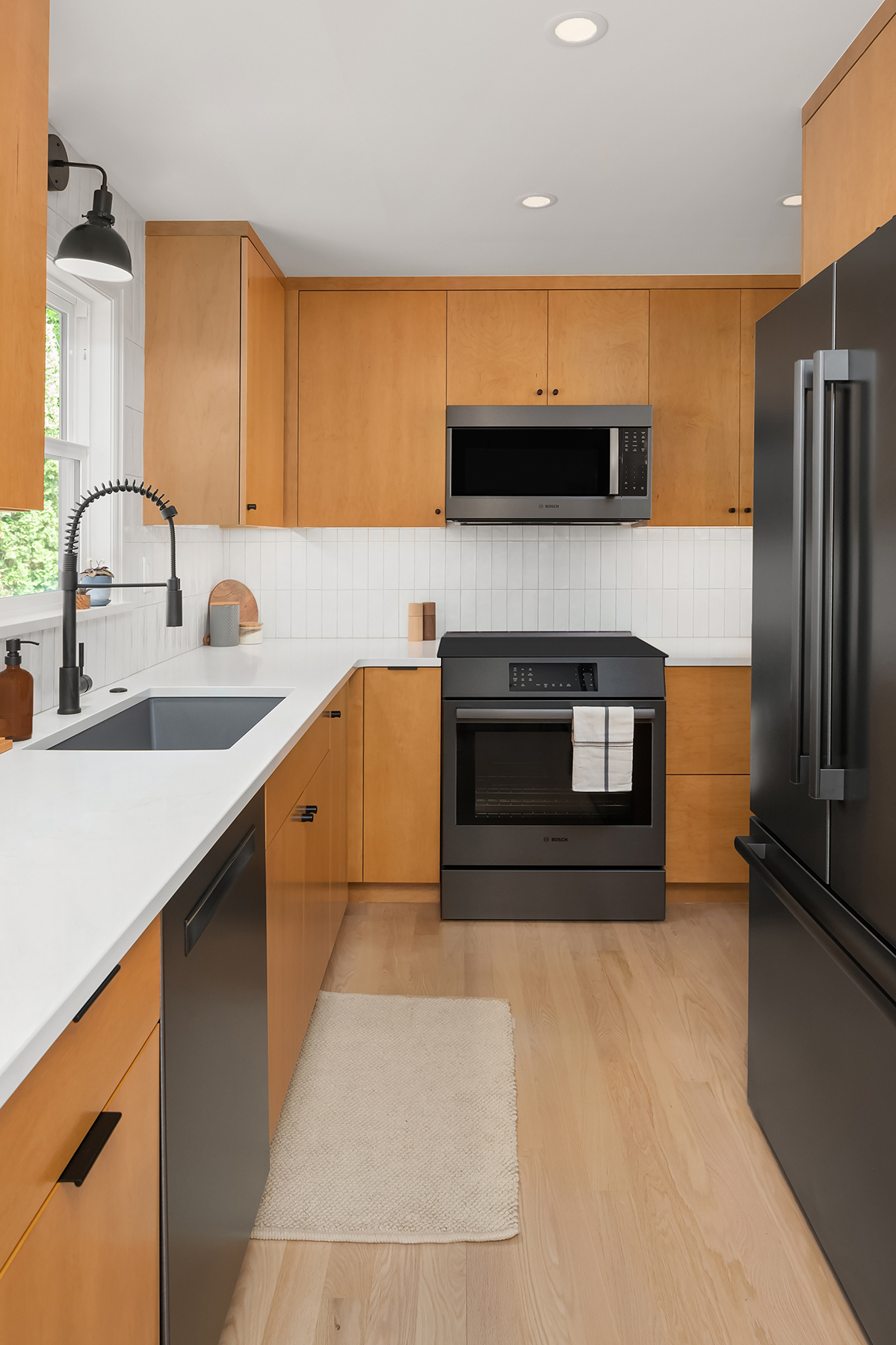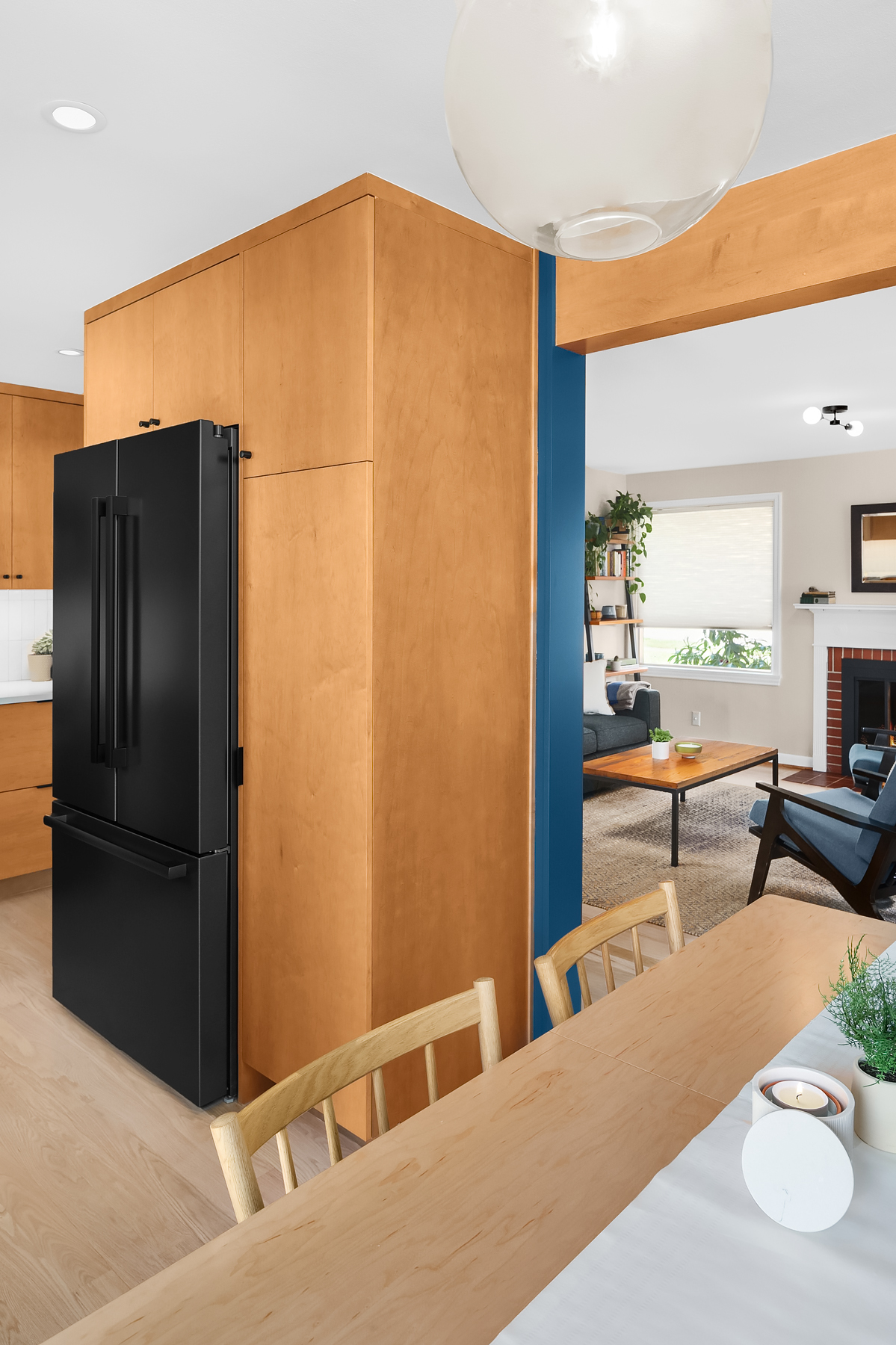 This ingenious design allowed us to harness all the advantages of an open-concept kitchen—maximized space, enhanced socialization, and abundant natural light—while retaining the positive aspects of closed-concept kitchens, such as reduced mess, improved focus, and limited noise. A standalone wall conceals bulky appliances, providing an ideal canvas for a decorative accent wall made of 1" fir strips. The placement of the microwave above the slide-in induction range optimizes limited space and guarantees proper ventilation through a new ducting system. In order to maximize utility and efficiency, we incorporated smart storage options like vertical cabinets, swivel corner storage, and rollout trays on the walls of this modest kitchen.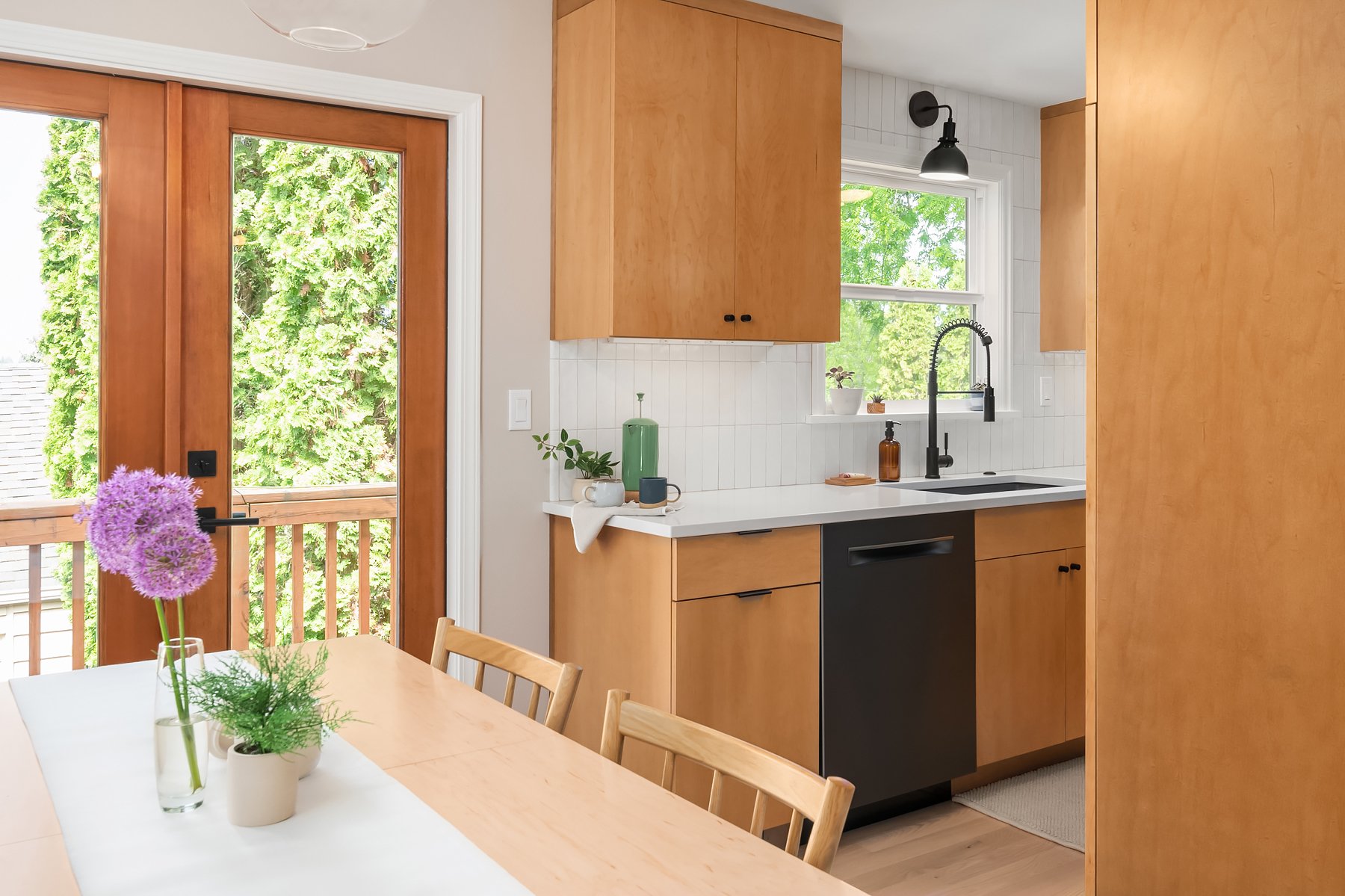 We played with the contrast of dark and light surfaces to create a clean and dynamic look, making use of the natural light coming in from the double-hung window above the sink. The striking black stainless-steel appliances harmonize beautifully with the matte black hardware and Metallic Grey Blanco sink. Minimal yet dynamic Mia Quartz countertops and Marrakesh Sahara White backsplash tiles epitomize the Scandi-modern style with simplistic beauty. The natural maple cabinets with a "Honey" stain exude warmth and provide a cozy backdrop for minimal knob and pull-tab hardware. Adorned in the perfect moody blue color, the accent wall in Sherwin Williams 7605 Gale Force radiates relaxation and tranquility.
Overall, we aimed to create a compact and healthy kitchen that seamlessly integrates with the living area, reflecting the family's taste and style.