Seattle Ravenna Fresh Start Bathroom Remodel
Nothing can prove more frustrating than having a bathroom with outdated fixtures and a lack of storage that doesn't fit your needs. Top that off with salmon-colored wall tile and a shower that lacks charm, and it's clear to see why our clients from this charismatic Seattle Ravenna home wanted to revamp their space. Their guest bathroom lacked the flexibility and updates needed to make it a more comfortable and impressionable environment.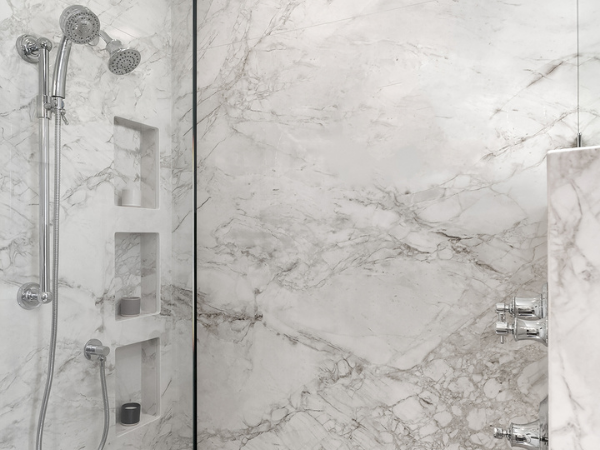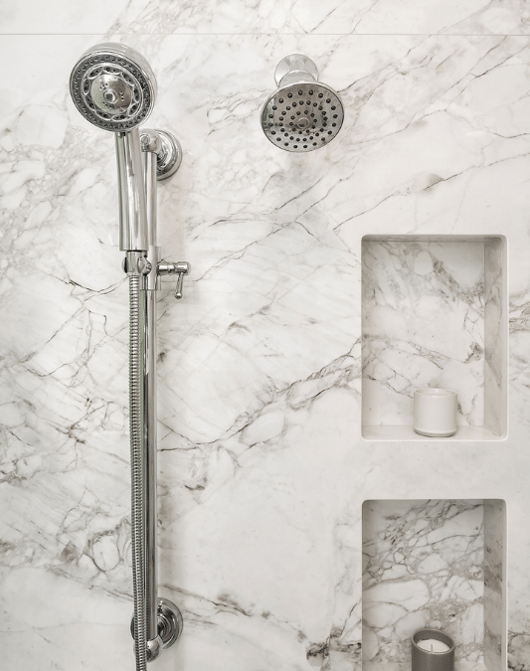 Moving the toilet and redefining the walls of the walk-in doorless shower proved most effective in freeing up space for storage. The addition of floor-to-ceiling cabinets and a built-in vanity provided the smart organization our clients were looking for. Rearranging the linear flow of this space created a more private user experience that doesn't compromise on beauty.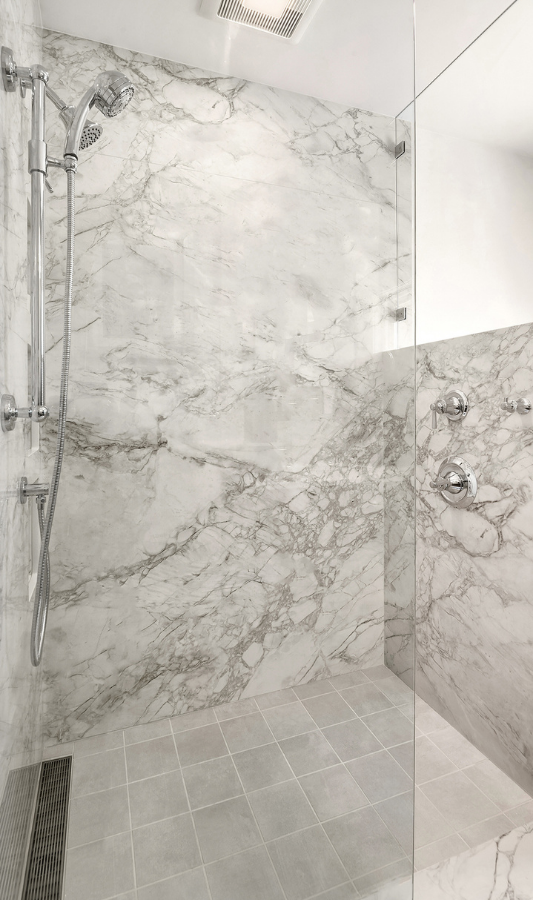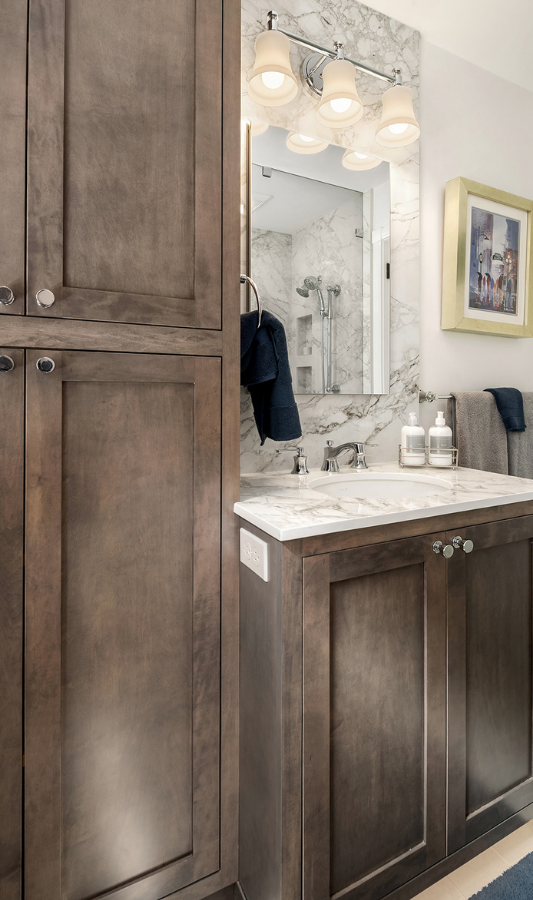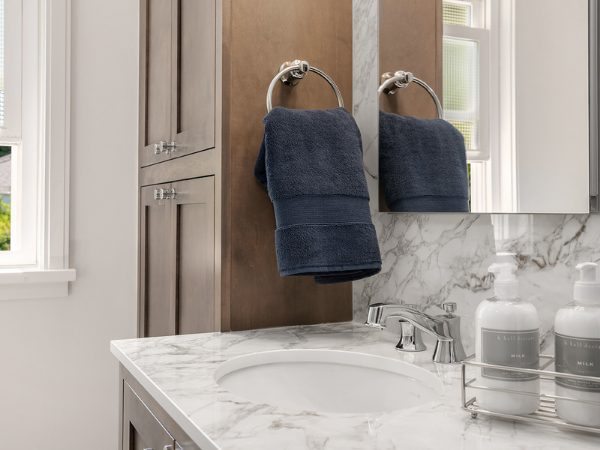 Beautifully veined Dekton Bergen quartz countertop and full wall height backsplash sets the impression of a modern and elegant space. The same stone then carries itself to the shower walls, creating a symbiotic flow that emphasizes movement and elevates every surface. Polished chrome finishes help soften their neighboring cabinet faces, whose darker maple wood warms the space so as not to make the bathroom feel frigid and cold. New ambient lighting fixtures also help open the space so that there are no longer any dark corners hiding in this reimagined guest bathroom. When a mid-night visit is required, the toe kick light will gently guide the client.