Iconic PNW Seattle Maple Leaf Kitchen Remodel
Located in the Seattle Maple Leaf neighborhood, this Craftsman style home offers the perfect place for a family to expand and grow. With the costs of a new home, grad school, and children, a kitchen remodel seemed out of budget. The solution? A simple refresh.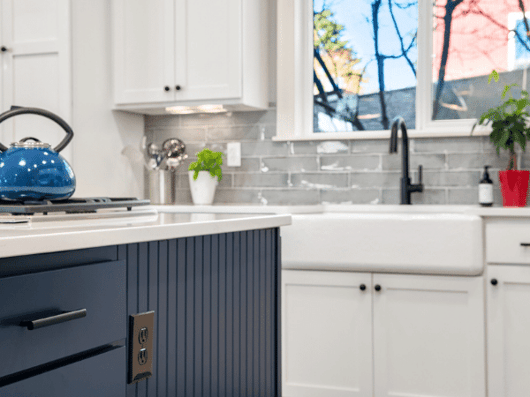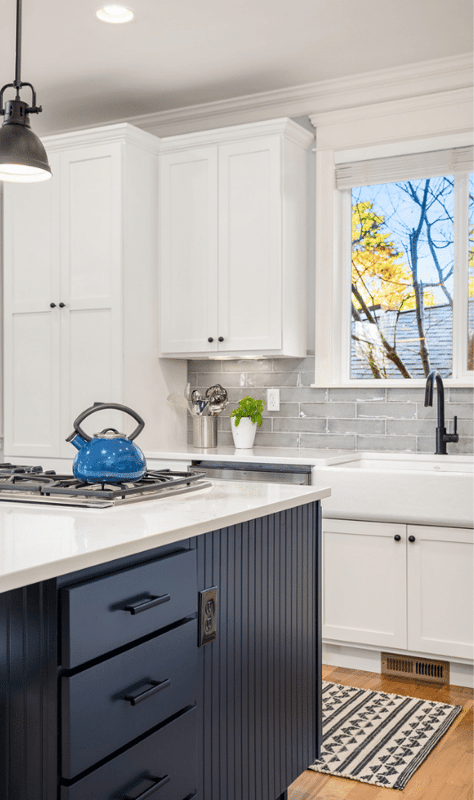 This kitchen worked in terms of storage and function but needed a cosmetic update. Nothing was 'wrong' with the kitchen, but the clients wanted this space to feel more like them. Pulling inspiration from the classic PNW color scheme that they loved, this kitchen is a stunning transformation from the original cherry cabinets and beige backsplash that formerly outdated this space.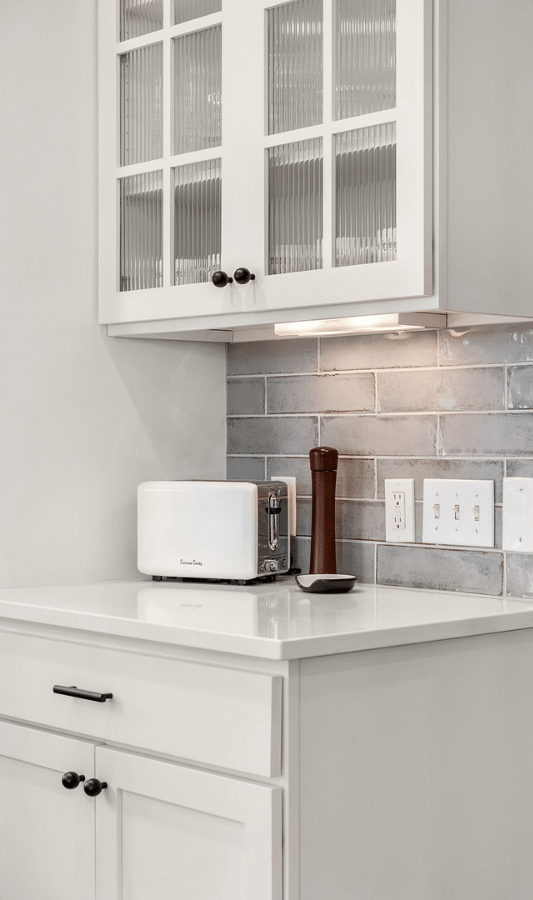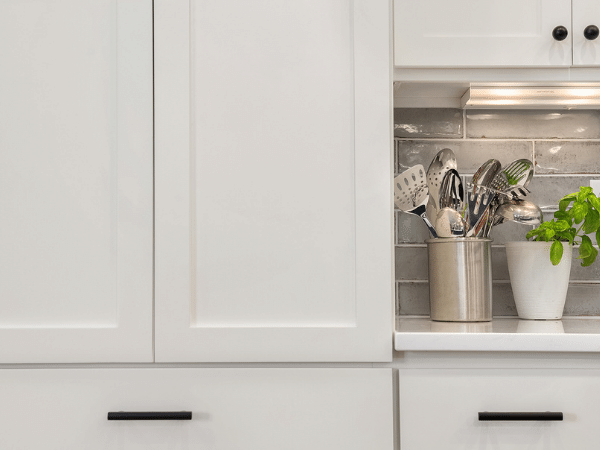 Swapping out old fixtures, updating the countertop and tile, and a fresh coat of paint, this kitchen now has a modern farmhouse feel that the clients love. Keeping things classic, white cabinetry helps make this kitchen feel brighter and highlights the bold and rich blue island that is the statement of this space. A cool grey subway backsplash tones down the warm tones from the existing hardwood floors and offers a subtle texture to the space.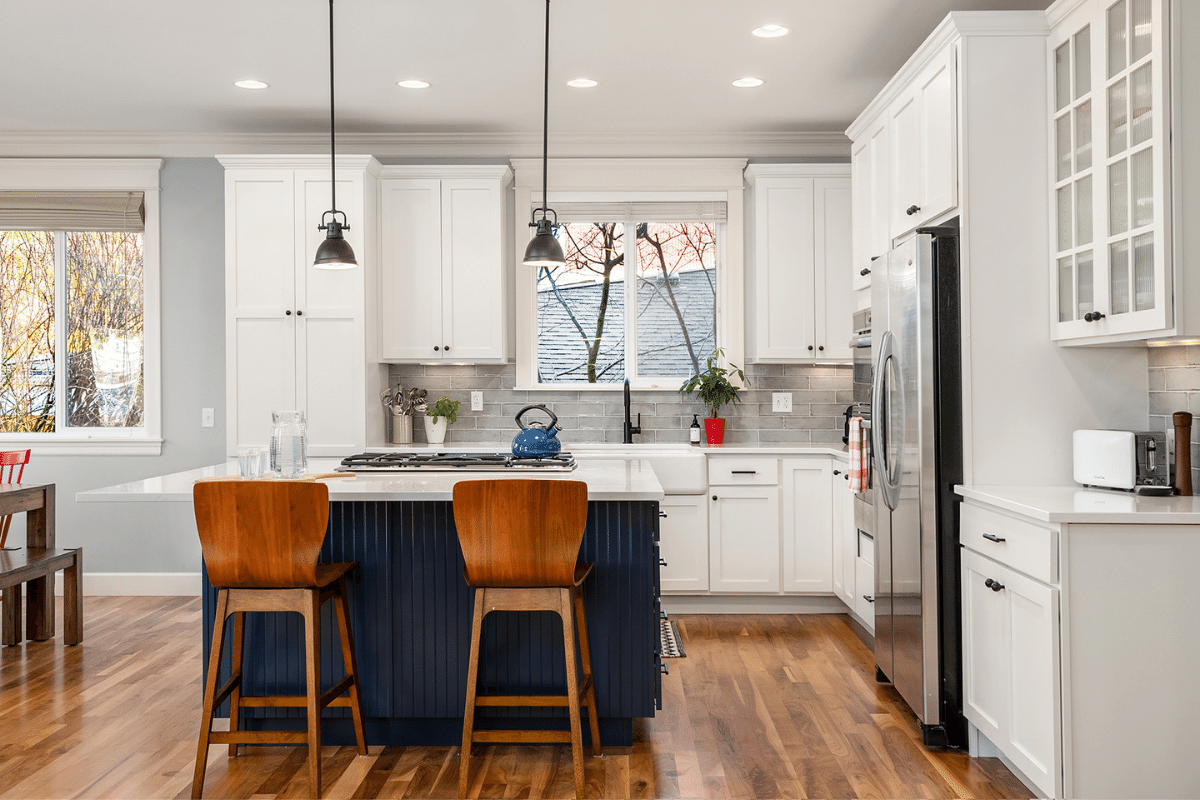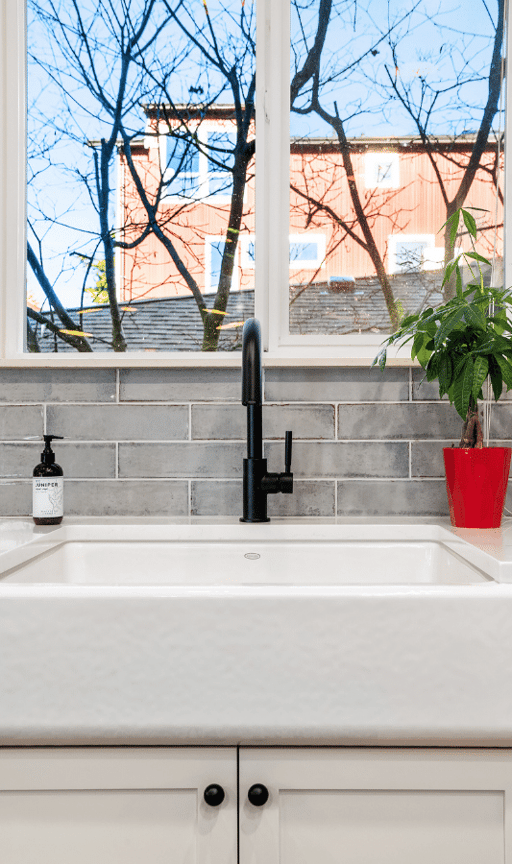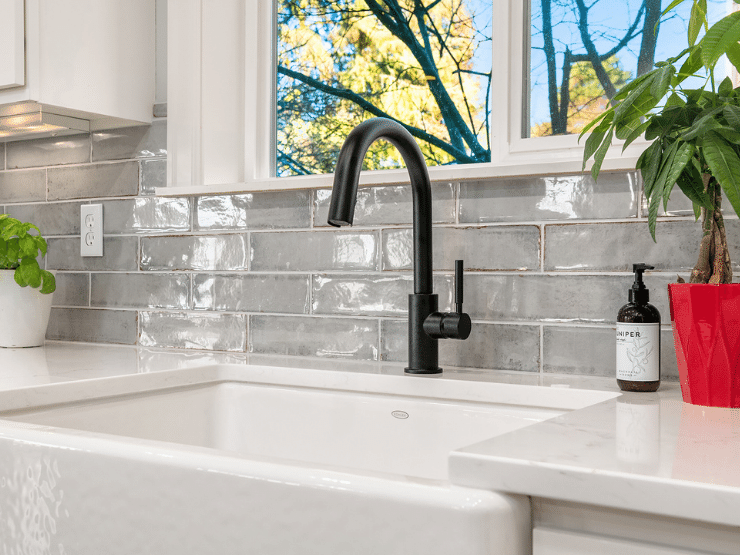 To connect to the farmhouse feel, a new farmhouse sink is the perfect solution for the heavy-duty needs that raising a family can entail. Bringing in some contrast to all the white in this design, matte black fixtures such as the faucet, pendant lights, and hardware add that subtle pop of visual interest for this kitchen. Overall, this kitchen shows that with some minor updates over a single week, any space can have a significant transformation.