Seattle Laurelhurst Kitchen Remodel
There's an unparalleled thrill in revitalizing a space that has weathered the years, breathing new life into it while preserving its unique character. Our client got to witness the transformation of their 1909 Laurelhurst kitchen from a time-worn relic to a stunningly sophisticated masterpiece. With utmost respect for its historical period and style, we infused a touch of elegance perfectly tailored to the client's wishes. The result is a clean, refined space that caters to modern sensibilities.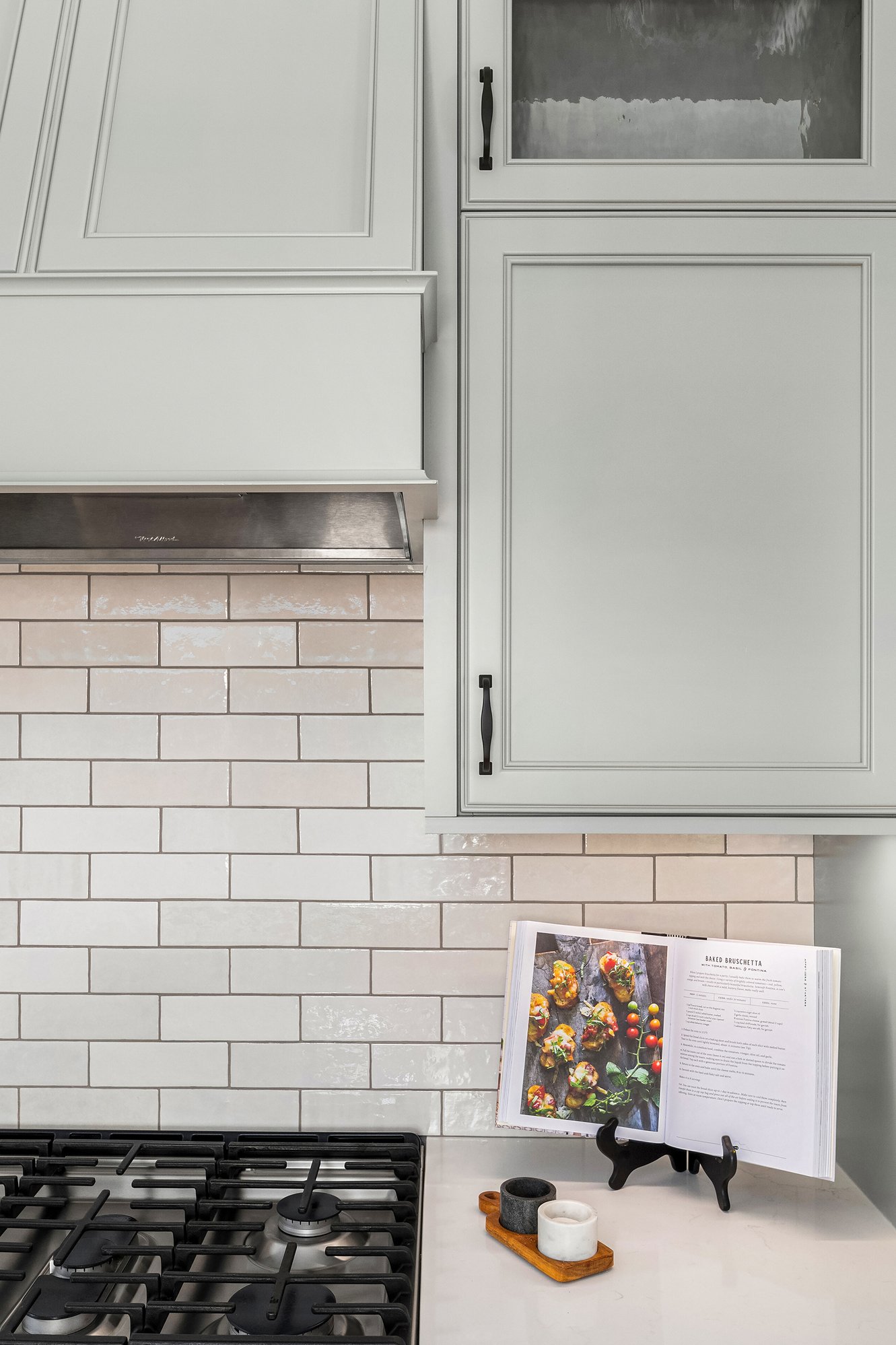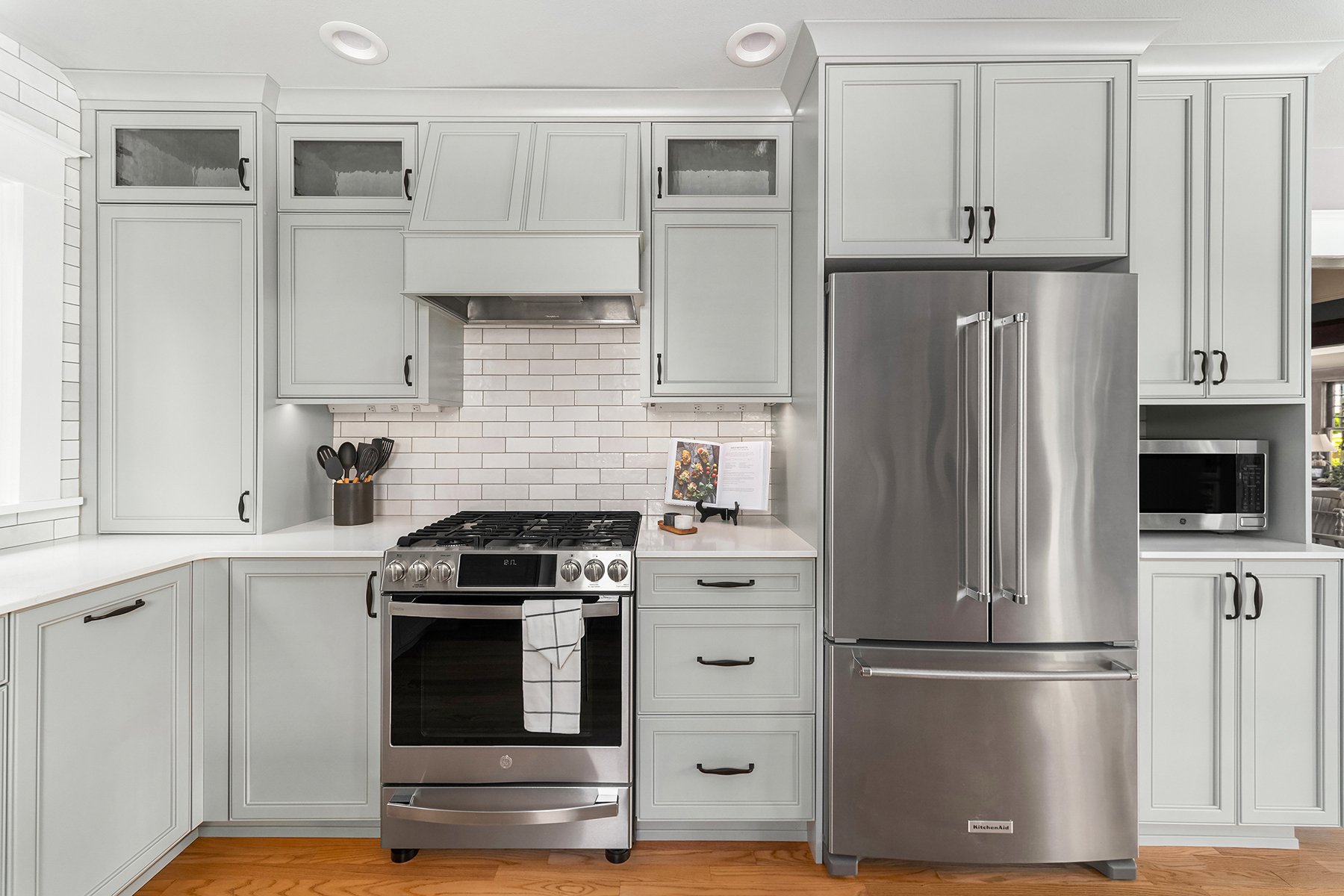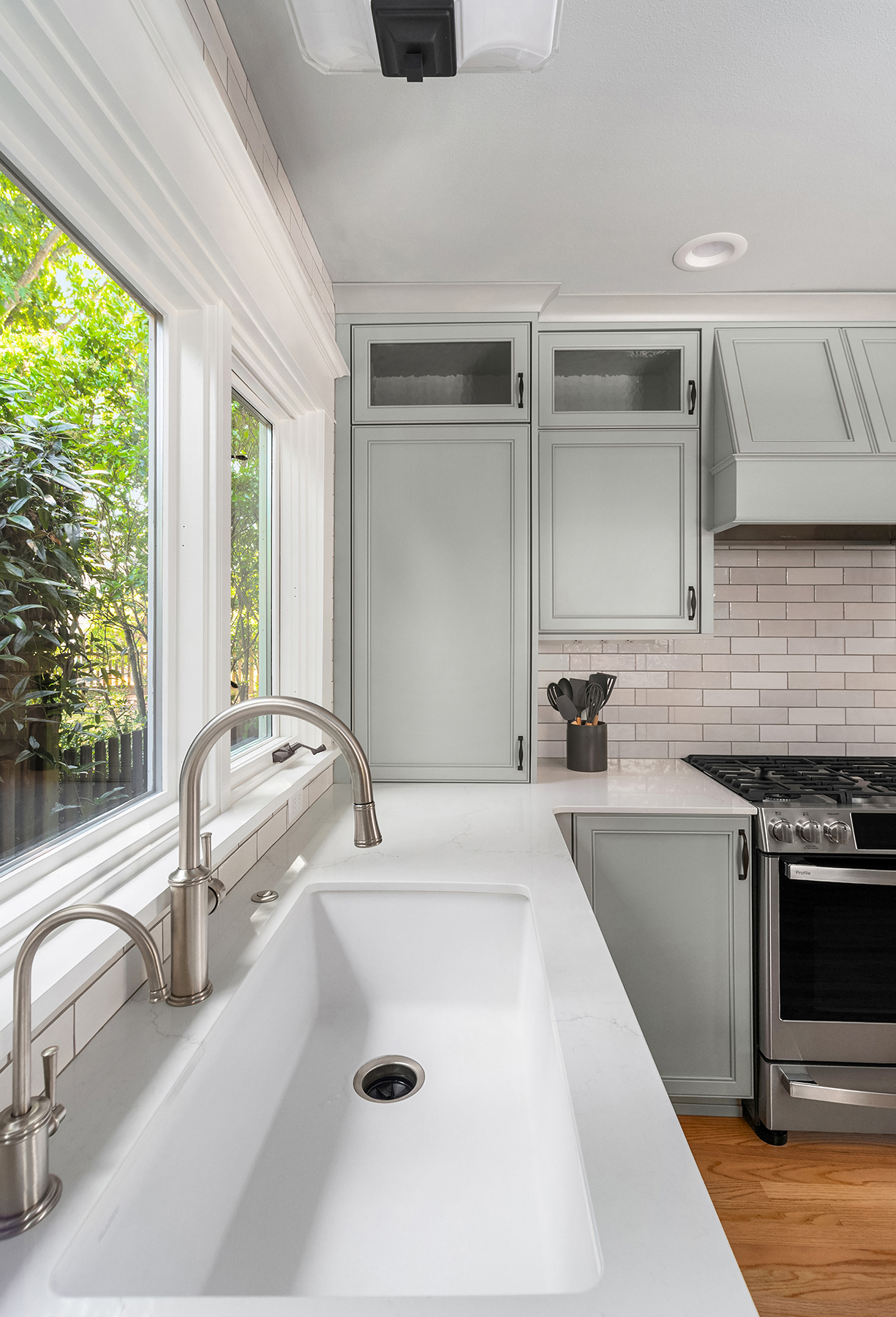 This kitchen features modern amenities like undercabinet task lighting, taller countertops for easy access, and a versatile hutch cabinet doubling as an appliance garage. It balances functionality for larger family events while seamlessly incorporating contemporary elements, including an instant hot faucet and air switch garbage disposal button at the single bowl sink. The timeless beauty of quartz countertops requires minimal maintenance compared to natural stone, offering excellent stain resistance and durability for years to come.
The Blanco Silgranit sink, in a matte white look, complements the glowing solid surfaces. California Faucets plumbing in satin nickel relates to the stainless appliances, balancing light and dark materials.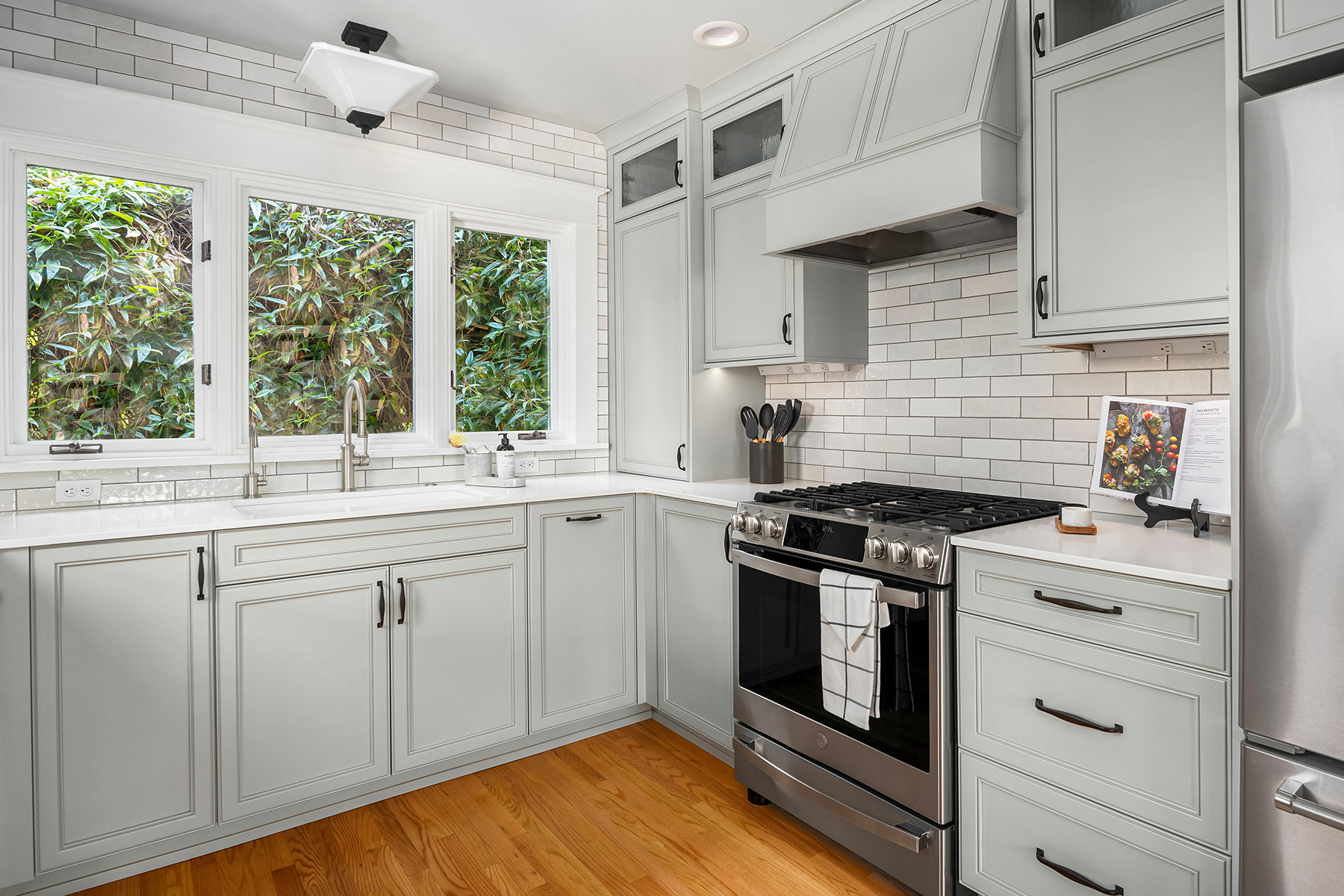 A stunning custom decorative hood vent stands proudly over the gas range, stylishly concealing ventilation. Existing windows now bounce natural light off the kitchen surfaces instead of being swallowed up by drab finishes. What you see is a breathtaking kitchen that leaves visitors in awe of its captivating beauty from the very first step.
Embracing the period's charm, classic subway tile, ornately beaded cabinets, and captivating rippling glass elements adorn the design. Bold grout, perfectly matching the sterling grey cabinets, creates a stunning fusion, complemented by oil-rubbed bronze accents in the crisp cabinet pulls and decorative lighting fixtures.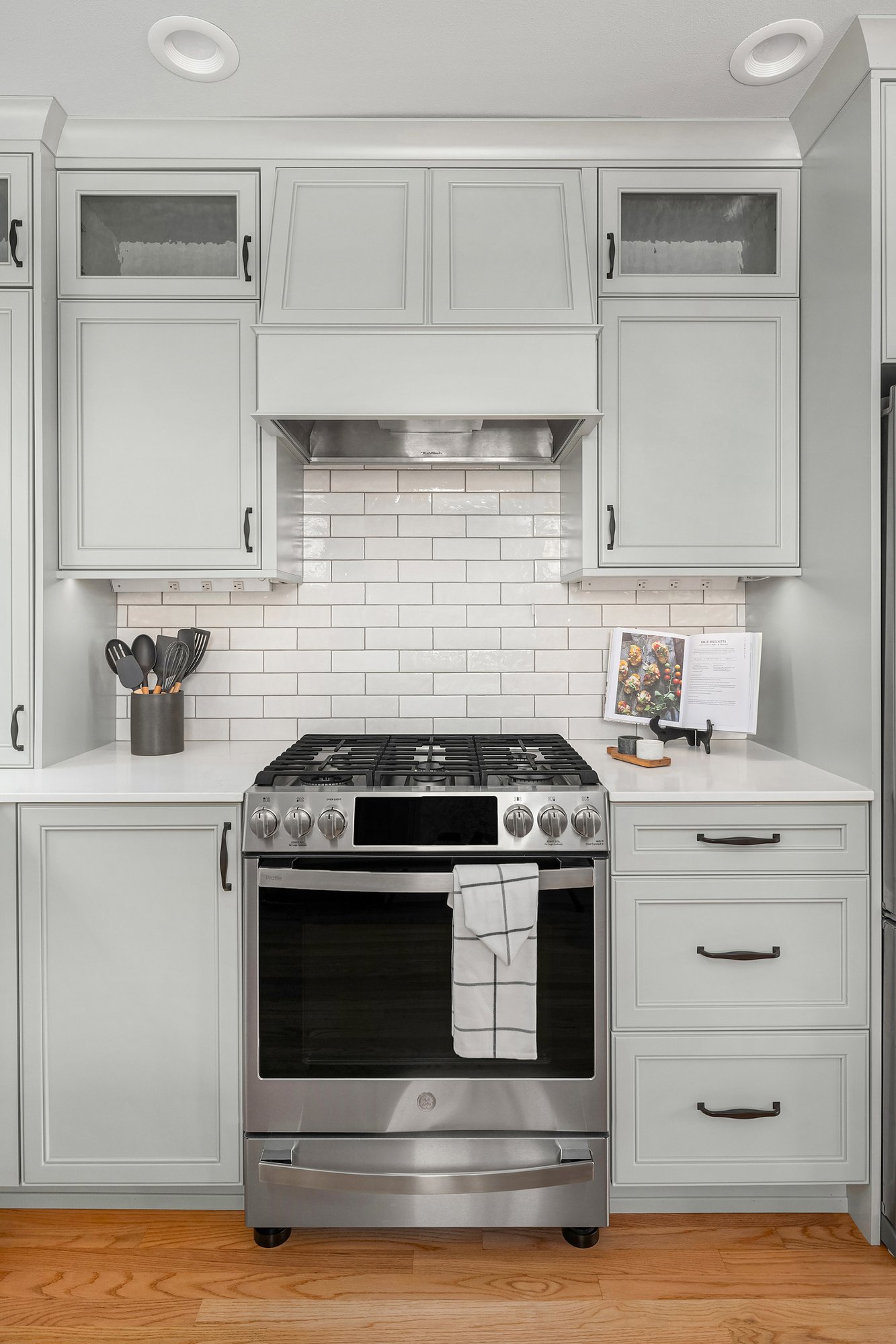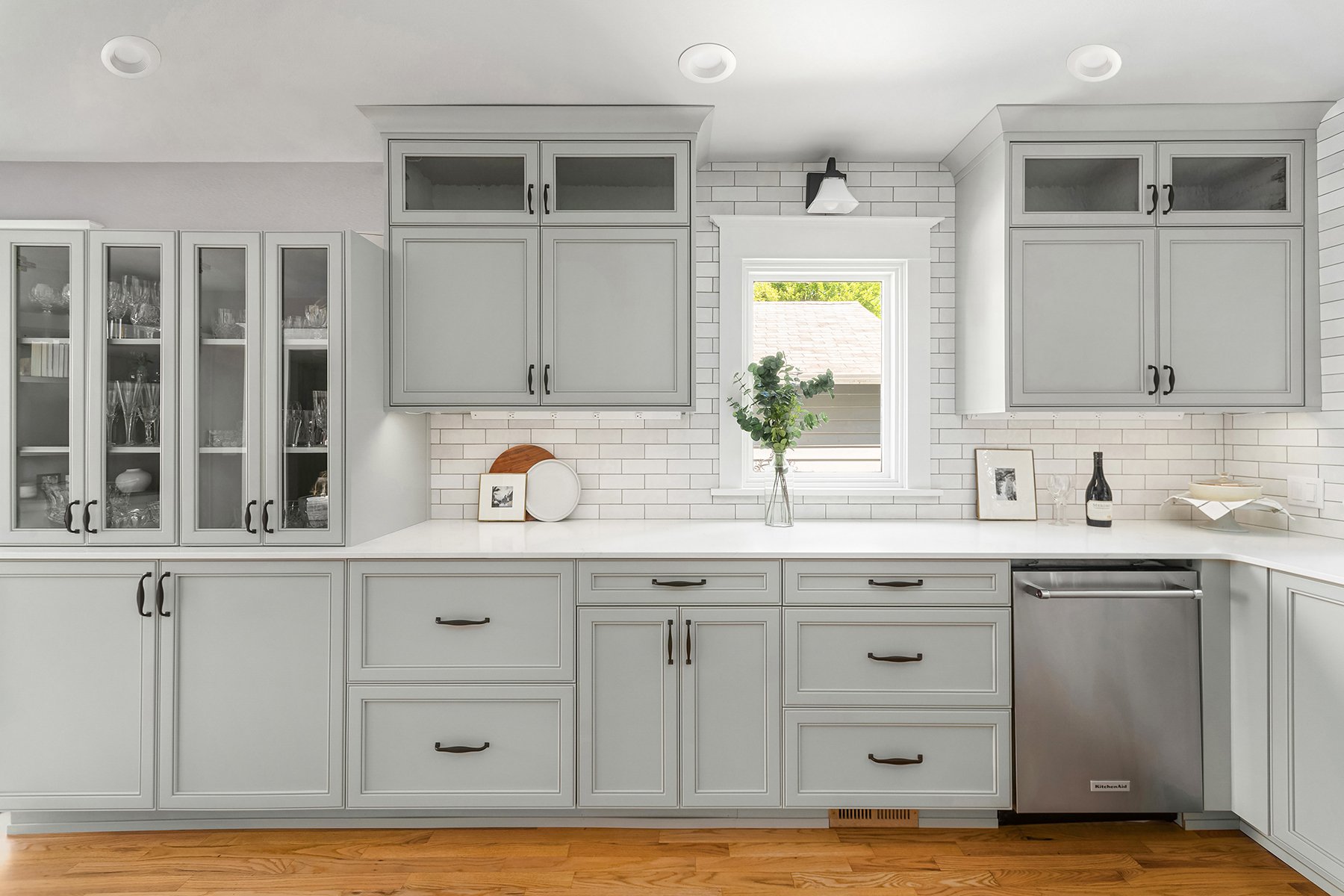 Reviving traditional English design, this kitchen tackled several issues as limited storage led to a scattered arrangement of essentials. To overcome this, we removed a hidden chimney stack, making way for a floor-to-ceiling pantry and a stunning glass china cabinet in the existing peninsula.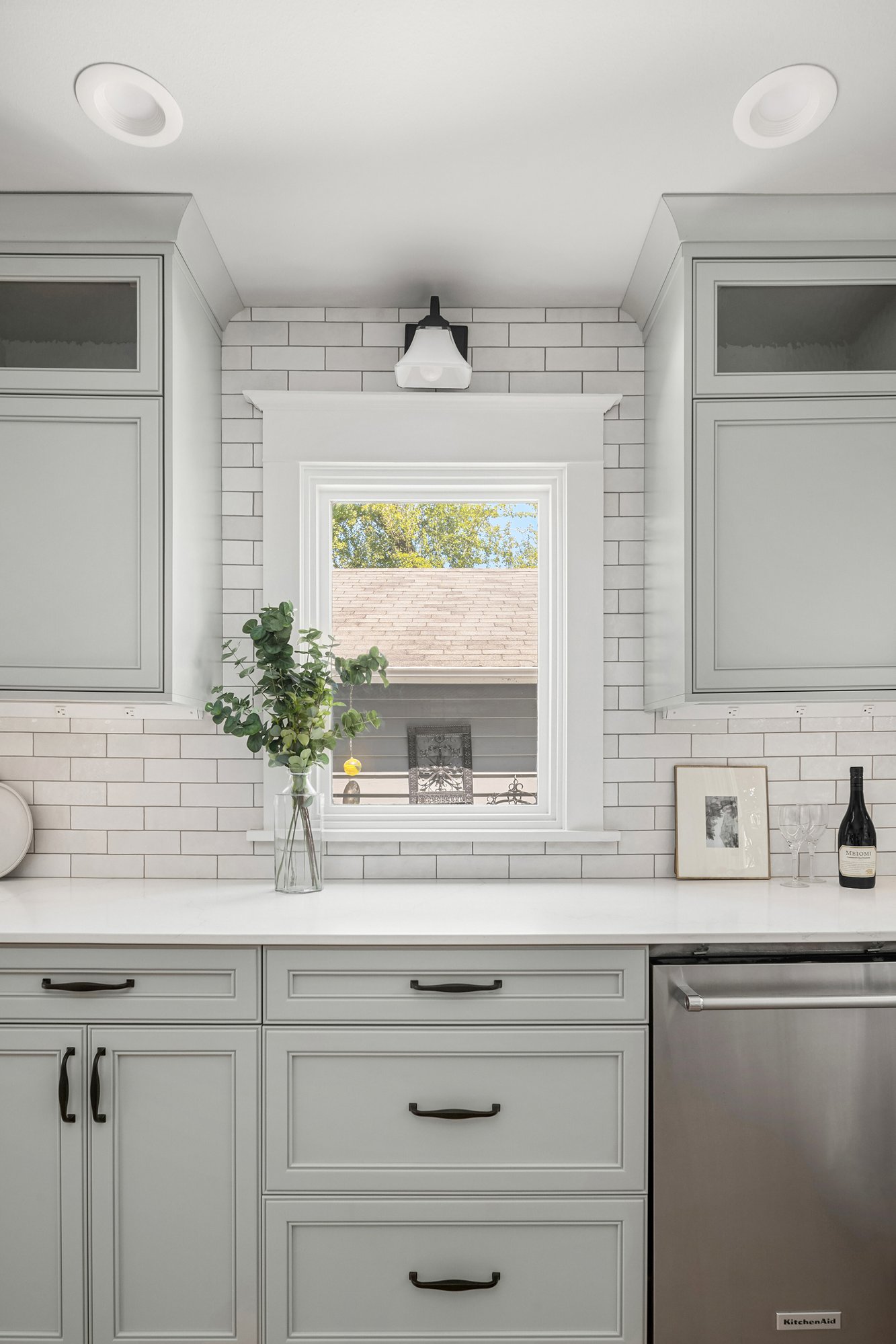 Optimizing the empty corner beside the floor-to-ceiling windows at the end of the room, we crafted a captivating built-in to accommodate the shifting bookshelf. This addition not only allows someone to enjoy watching TV while cooking but also effectively conceals all those messy cookbooks from sight. The result: a seamlessly flowing space with captivating cabinetry, elegant tilework, and impeccable hardware, creating a breathtaking kitchen scape.
Sherwin Williams Quest Grey adorns the walls, adding a sweet purplish hue to the neutral space.