Seattle Bryant Fresh Start Bathroom Remodel
Seattle bathrooms may come small, but that doesn't mean they have to fall short on function and style. Our client from Seattle's Bryant neighborhood was trapped in a tight, sorely designed primary bathroom made worse by the fact that the shower was completely unusable! With absolutely no storage, crooked fixtures, faulty plumbing, and low ceilings that dwarfed the 6-foot user, we needed to turn up the heat on this lazy coastal bathroom.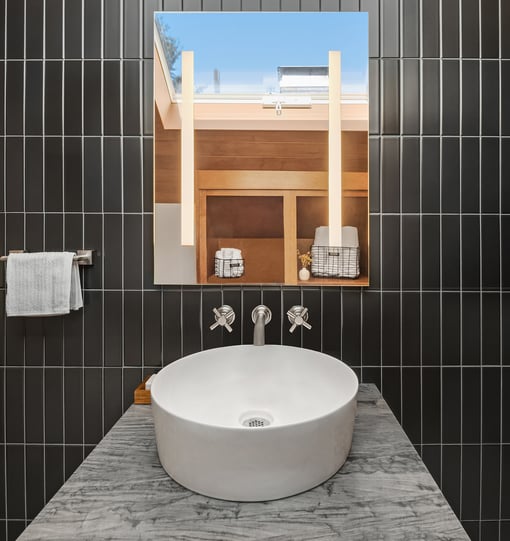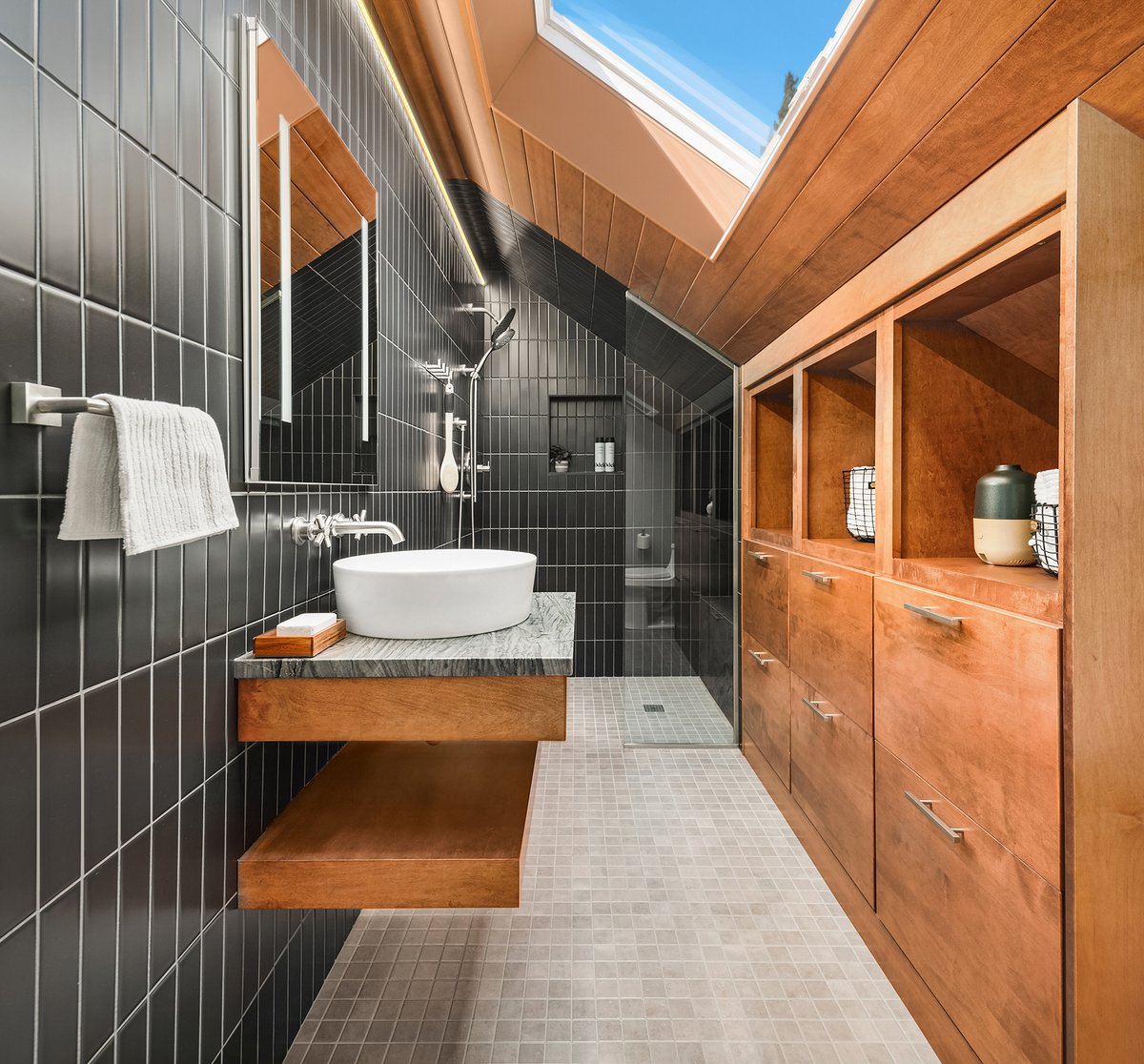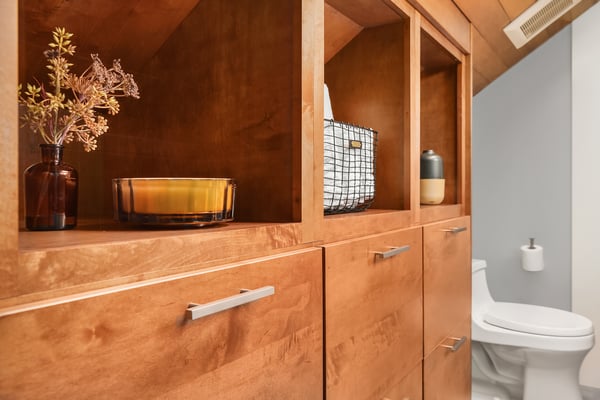 Large built-in cabinets that align perfectly with the shower walls added plenty of household storage for linens, toiletries, and cleaning supplies. These drawers have soft close hinges and are dressed in contemporary satin nickel hardware for a refined edge. A minimalistic, floating vanity was essential to alleviate the weight in the space, paired with a wall-mounted faucet to maximize the narrow counter space. This modern design paved the way for a comfortable walk-in shower outfitted with slim matching showerheads.
Drab windows at knee height let in an inappreciable amount of light and cast dismal shadows on the bathroom floor. The added skylight corrected this and immediately maximized the amount of dreamy natural light Washington outpours in the cooler months. Towering over 6 feet tall, our client especially appreciated the extra headroom in front of the vanity. Cozy heated floors are the icing on the cake, alleviating some of the chill anticipated by Seattle's approaching fall weather.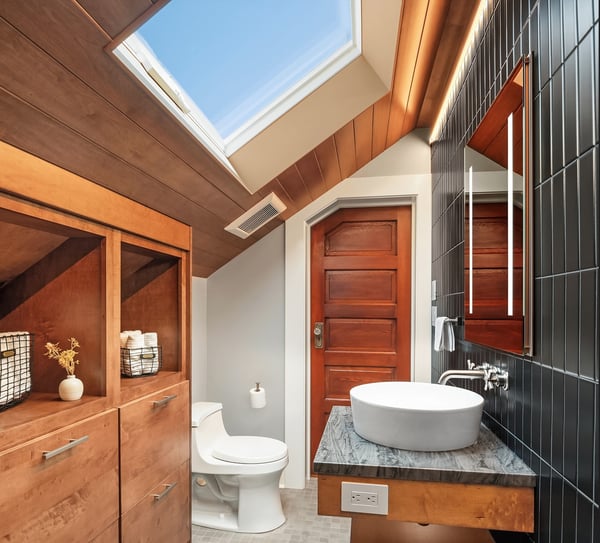 We took a daring, modern approach to create a moody but inviting space. Wrapped in bold layer of raven black, cool grey and rippling quartzite, our favorite neutrals work together to create cutting edge surfaces and materials that blend seamlessly together. The warm wood paneling that stems from the built-in cabinets and hugs the skylight is an ohmage to the bathroom's once paneled walls and ceiling. Mosaic tile trails from the door into the shower, greeted by a stunning shower bench bathed in Cirrus Grey stone. A lighted medicine cabinet and continuous LED strip accent the vanity wall to help create a free flowing and clean design. Suave nickel wall fixtures add to the masculine, yet elegant feel of this reimagined bathroom.